She's living life the way she remembers – at home, independent and in a way that suits her  style.
Safer. Happier. Less expensive.
We believe seniors can stay home.
Why Live Right Senior Care?
Life doesn't have to be perfect to be wonderful. Having a caregiver come to your home should be reassuring, not overwhelming. We manage everything, every step of the way so that you can go back to being a son or a daughter again.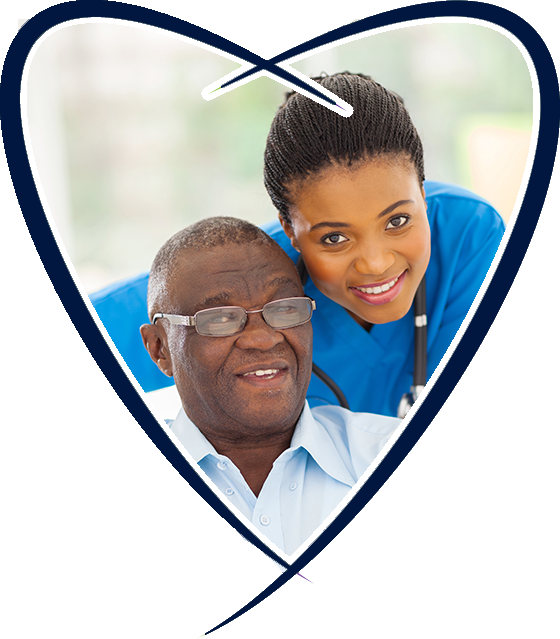 "Thank you so much for your company's services, and all your staffing expertise. You and your staff's compassion and energy helped us care for Paul at the end of his life, the way he wanted. It was perfect. Just wanted to tell you, that a year later, I am still in appreciation of your services."
Ellen (Plourde) Alamilla
Oak Park, IL
"I have worked with Live Right for over 6 years now and have been exceptionally pleased with the level of care they have provided for my mother. Barb O'Brien has a level of personal investment that is hard to come by these days. I interviewed a few of these large caregiver organizations and while I found the people I met with to be friendly, I didn't feel the connection or level of personal interest that I found with Live Right. Barb truly gets to know not only the client and their needs, but also the family as well. This is the personal touch that makes the difference for me"
Deborah Hodges
Palos Park, IL
"For over five years, Live Right has been a vital, integral part of my mother's life. The caregivers have my mother's best interest at heart – they are kind, warm, compassionate women who enable my mom to remain at home enjoying her independence. I feel confident in recommending Live Right Senior Care. They are now a part of our family. They are professionals in every sense of the word committed to my mother's happiness, comfort and well-being."
Patrick McLaughlin
Orland Park IL
"Live Right Senior Care has provided competent, compassionate workers to care for my elderly mother. They have provided nutritional meals, kept the house clean, and assisted my mother as needed. I have been pleased and satisfied with the quality of service. This service has enabled us to keep my mother in her home where she is happy and content."
Arta Beverly
Park Forest, IL
"We have been clients of the Live Right Senior Care service for over three years. Live Right came with the kind of qualifications that we valued: good references; responsive management; and a well-trained, caring staff. Live Right has continually provided the level of care that ensures the comfort and protection we expect in a service of this kind. Service staff are prompt and friendly, and the owner is personally involved in designing the service to meet our needs."
Maurice and Joanie Fortune
Chicago, IL
"There is no greater gift than being able to go to work each day and know that my mom has a professional, compassionate and dependable caretaker. Your service is, indeed, a Godsend."
Joyce Zywica
Chicago, IL
"We could not have cared for Paul the way that we did without the help and caring of Live Right. Barb, Ilia and Teresa were phenomenal and supportive every step along the way!"
Ellen Plourde
Oak Park, IL
"The personal touch, the extra mile and the commitment to our family is what we appreciate most".
Dan McLaughlin
Orland Park
"Thanks Again Barb for such a warm and informative presentation today. After you and Sandy left all three of us cried, we just feel so very relieved. Thank you dear."
Deb Gibson
Westmont, IL
"Our family has hired Live Right Senior Care for several years and has been extremely satisfied. My Mother could not be comfortable in her own home without the additional care they provide. She raves about how kind and caring the people are and how they do such a great job of assisting her. In essence, I am happy to say that Live right Senior Care are our "extended family." I would highly recommend them to anyone who asks for in-home care as they are, in my opinion, the best and most trusted in their field."
Marcella McCrabb
Oak Lawn, IL